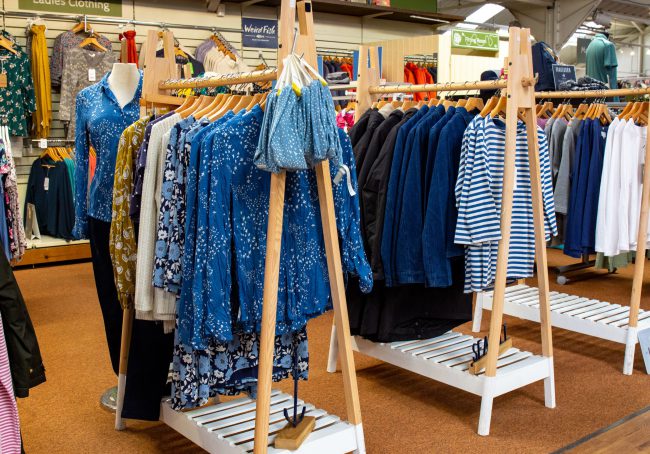 Giftware, Christmas, Clothing, Food & Houseplant Departments
Thetford Garden Centre is a long-established independent family business, continually evolving and striving for impeccable retail standards and with exciting development plans for the future.
A creative, innovative and experienced manager who is strong and enthusiastic is required to lead the strategic development of the indoor lifestyle offer to a market leading position with a focus on trends and consideration to our brand image.
Applicants must have a wide knowledge in giftware and Christmas product with experience in buying, with experience in retail and personnel management. They must have a positive attitude, excellent communication skills, know how to achieve KPIs effectively and have a desire to work with our senior management team to drive the overall success of the business.
Key responsibilities:
To lead the strategic development of the indoor lifestyle offer to a market leading position, ensuring synergy throughout the departments.
To work closely with the indoor living team to improve the sales and profitability of the departments ensuring budgets are achieved.
To drive the visual merchandising, coordinating and communicating all activity across the whole store.
42 hours per week to include bank holidays and alternate weekends with a set day off in the week
Competitive salary, 28 days holiday, pension scheme, staff discount and the chance to join a strong, successful team.
Cover Letter & CV's to
Mr Julian Chittock,
Thetford Garden Centre,
Kilverstone, Thetford, Norfolk, IP24 2RL
julian.chittock@thetfordgardencentre.co.uk
GREAT TASTING
BARISTA COFFEE
Locally roasted by Butterworths & Sons
ABOUT OUR FOOD
WE SOURCE LOCALLY
and aim to provide seasonal dishes
alongside many of our favourites.

The best garden centre I have been to in years. Lots of stock and items for all including gifts. Definitely recommend a visit. Male sure you have a drink and something to eat in the restaurant…. also 100% recommended.

Great range of plants, gifts and other products. Really nicely laid out, dogs are welcome.

Govt guidelines regarding distancing well thought out, good sensible system in place in and out of the store. This place has a great range of everything and with the option of pickup from the side of the store or home delivery, you can get what you need and even a selection of freshly cooked takeaway food with your shopping!