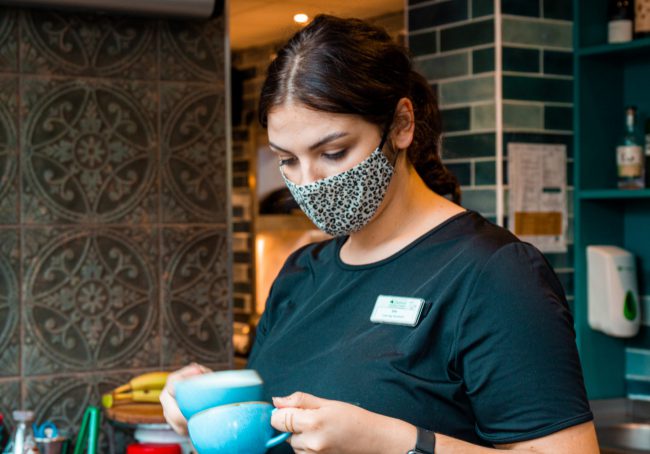 We are looking for a full time shift leader to join & lead our team and provide excellent customer service. You will be responsible for supervising, leading and motivating team members on a daily basis.

As a shift leader, you will be the contact point for all team members & customers, so your communication skills should be excellent.
Ultimately, you should lead by setting a good example and engage the team to achieve goals.

Responsibilities
– Create a positive team environment
– Set clear team objectives & delegate tasks
– Oversee day-to-day operations to ensure smooth service
– Motivate team members
– Locate training needs and organise training
– Ensure excellent customer service at all times
– Recognise high performance and reward accomplishments

Requirements
– Excellent communication and leadership skills
– Organisational and time-management skills
– Decision-making skills
– A positive attitude
– Experience in ordering & stock control

CV & Cover Letter to: Claire Dear
Thetford Garden Centre,
Kilverstone, Thetford, Norfolk, IP24 2RL
claire.dear@thetfordgardencentre.co.uk
GREAT TASTING
BARISTA COFFEE
Locally roasted by Butterworths & Sons
ABOUT OUR FOOD
WE SOURCE LOCALLY
and aim to provide seasonal dishes
alongside many of our favourites.
FOLLOW US ON INSTAGRAM
@THETFORDGC

The best garden centre I have been to in years. Lots of stock and items for all including gifts. Definitely recommend a visit. Male sure you have a drink and something to eat in the restaurant…. also 100% recommended.

Great range of plants, gifts and other products. Really nicely laid out, dogs are welcome.

Govt guidelines regarding distancing well thought out, good sensible system in place in and out of the store. This place has a great range of everything and with the option of pickup from the side of the store or home delivery, you can get what you need and even a selection of freshly cooked takeaway food with your shopping!