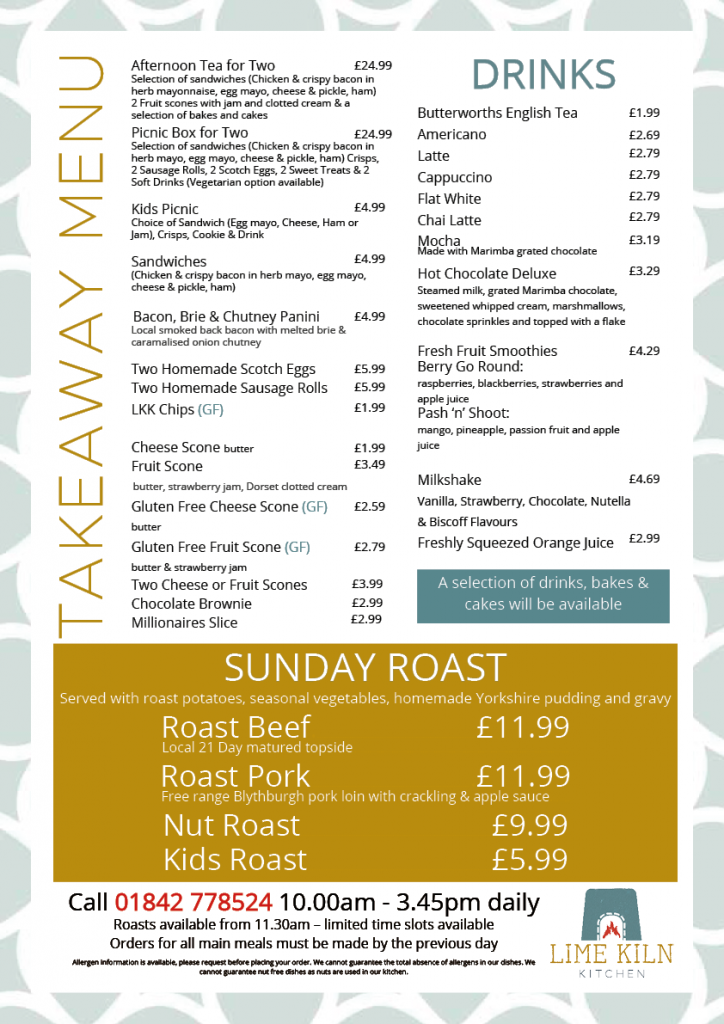 🥪 LKK takeaway is back 7 days a week serving all the goodies! 
You can grab yourself a lovely fresh cake and a side of double cooked crispy chips, or maybe try our new chicken, crispy bacon in herb mayo sandwich. There's a whole selection to choose from!
Call 01842 778524 to pre-order or order in-store from Friday 29th, March onwards.
Please note, there's no food or drink to be consumed in-store.